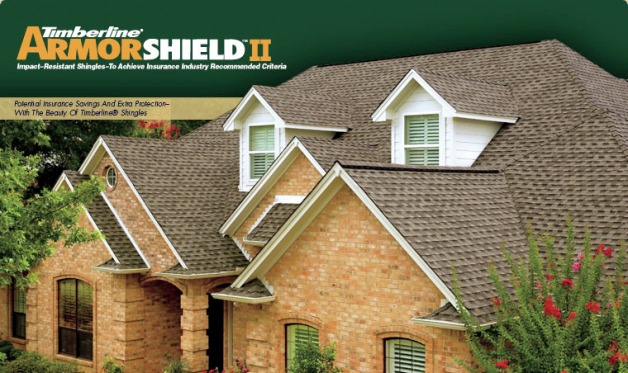 The answer? If you want maximum protection from the unpredictable weather patterns experienced on the Lower Mainland, impact-resistant shingles are a great choice for roofing in Vancouver. Certified impact-resistant roof coverings are specifically engineered to withstand hailstorms and strong winds. This is important because hail damage has resulted in some of the highest insurance claim payouts in history, making impact-resistant shingles a win-win product for homeowners and insurance companies alike.
Crown Residential Roofing sells and installs the Timberline® ArmorShield II Impact-Resistant shingle line from GAF. ArmorShield II and similar impact-resistant materials offer these benefits:
• Potential insurance savings. Impact-resistant shingles may qualify you for insurance discounts of 30% or more (check with your agent). Using this innovative product helps insurers cut costs and keep premiums as low as possible for everyone.
• Superior wind performance. ArmorShield II meets Class F wind rating from Underwriters Laboratories (UL), the highest rating possible. Dura Grip® adhesive seals each shingle tightly and reduces the risk of shingle blow-off.
• Impact-resistant. ArmorShield II passes UL 2218 Class 4, UL's toughest impact test where a 2" steel ball is dropped from 20' onto the shingle to see whether it cracks. Compared to "standard" shingles, which may have ruptures or cracks visible on the surface or back immediately after large hail impact, impact-resistant shingles show no evidence of cracks or ruptures.
 
Impact-resistant shingles do cost more than the average shingle. However, the extra protection, potential insurance savings, and reduced hassle of recovering from storm damage can easily make up the difference! For more information about this product, call Crown Residential Roofing today at (877) 907-3066.