Should You Repair Or Replace Your BC Roof?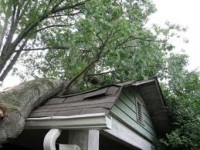 If your roof is damaged in a storm, or wind loosens several shingles, it can often be repaired and its integrity restored without a full replacement or re-roof. You might be surprised to learn that about half the BC roofs we inspect can be repaired instead of replaced. In many cases we can make repairs that restore a roof's protective qualities and extend the useful life of the roof for several years. A Vancouver roofer who stresses honesty and integrity in everything we do, Crown Roofing LTD will always explore this option on your behalf.
Then again, there are times when a roof simply reaches the end of its useful life and should be replaced. If our roof inspection shows this to be the case, we will present you with a variety of options for a BC roof replacement. This includes a wide array of roof styles and materials from the leading roofing manufacturers, including GAF and Owens Corning.
Replacing your roof presents an opportunity for Crown Roofing LTD to design and install a complete roofing system that will provide excellent protection for your home, with superior reliability and durability. No other Vancouver roofer offers the experience and service you'll get from Crown Roofing LTD .
Call Us for Quality Roofing in Vancouver BC
For a new roofing system or roof repairs in the Vancouver BC area, trust the professionals of Crown Roofing LTD . With over 100 years of experience and thousands of successful roofing projects we're the experts in roofing Vancouver homes and businesses. Contact us today at 604-210-6655 or by completing our convenient online form to schedule a free roof evaluation and estimate.