Seven Questions To Ask Your Roofing Contractor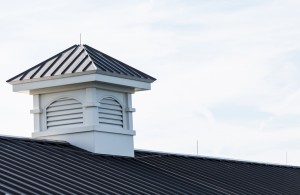 Before choosing a roofing contractor for your British Columbia home, be sure the company has the necessary qualifications to provide the quality services you need. Here are seven key questions to ask a roofer before making a hiring decision.
How long have you been in business? Better Business Bureau statistics show that 96% of all contractors go out of business within five years. This can leave customers out of luck when it comes to warranties and service. Make sure your roofing contractor is here to stay.
Are you licensed and insured? If the contractor is not licensed to conduct business in British Columbia you may have no legal recourse if he fails to complete the work, or if he abrogates any warranty. All contractors should carry both liability and workers' compensation insurance. Otherwise any accident that occurs on your property will become your responsibility! Ask to see a current license and a current certificate of insurance.
Do you provide written estimates? Insist on a written and signed estimate. A verbal estimate can be easily denied or ignored. Get a written agreement on pricing and payment terms and have it signed and notarized. Keep a copy for future reference.
Are you certified by your materials manufacturers? Unless the roofer is factory-certified any materials or products warranty will not be in effect. Unless your roof is installed by a certified contractor you will not be covered.
Who is responsible for obtaining permits? Local building permits are almost always required and should be the responsibility of the roofer. You don't want the job start to be delayed by any confusion.
Who will be the on-site supervisor? Every work crew should have an on-site supervisor or manager who is responsible for workday activities. Make sure you know who it will be before the job begins, including a cell phone number for any after-hours problems.
Do you have references? A good roofing contractor will be happy to provide you with a list of names and telephone numbers of home owners in BC who have had their roofs replaced or repaired by the contractor. Call and ask what their experience was like.
Ask the right questions, then make the right call by choosing Crown Roofing as your roofing contractor! For repair or replacement of your home's roofing system in British Columbia call the professionals at Crown Roofing LTD at 604-210-6655.