Signs You May Need A New Roof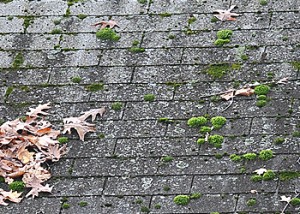 After years of being exposed to rain, snow, ice, sun and wind, roof shingles can start to wear. Curling, peeling, and eventual disintegration of roof shingles can lead to permanent damage to your British Columbia roof and, eventually, the overall structure of your home. Still, many people don't realize they have a roofing problem until water starts to leak from the ceiling.
That's why you should contact a professional Vancouver roofing contractor like Crown Roofing LTD to conduct a through roof inspection every 3-5 years. Any of the following signs that may indicate a serious roof problem:
Shingles that are cracked, curled, worn or missing
Granule loss from asphalt shingles
Split wood shingles
Mold or moss growth
Leaks or spotting of interior ceilings
Staining of rafters or in attic space
Streaks along outside walls
Storm damage
Ice dams
Call Us for Quality Roofing in Vancouver BC
For a new roofing system or roof repairs in the Vancouver BC area, trust the professionals of Crown Roofing LTD . With over 100 years of experience and thousands of successful roofing projects we're the experts in roofing Vancouver homes and businesses. Contact us today at 604-210-6655 or by completing our convenient online form to schedule a free roof evaluation and estimate.