Reviews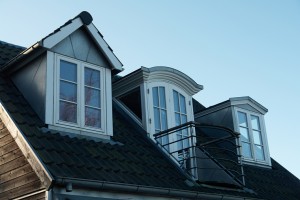 Average rating:
60 reviews
Nov 22, 2017
Vancouver BC
Hi Jason,Absolutely, we are happy with the new roof. We made the right decision to have Crown Roofing as our roofing contractor.We also appreciated your crew put the railing back and put the fascia board in place.Regards,Lydia
Sep 13, 2017
Vancouver BC
Hi Jason,Thanks for your crews (Chris, Ernesto, Arnel, Bowin, Koykoy and Alex) have done a good job on my roof.I have received Inspection Report and GAF Silver Pledge Lifetime Warranty.Best Regards,Paul
Nov 16, 2016
Vancouver, BC
Hi JasonI met the flat roofers this morning, and they are not scruffy at all, verypleasant guys.As an observation, I wanted to pass along my sincere appreciation to Eric and his team, they repaired some loose fencing boards on the side of our house without being asked. That shows great care and commitment to the job.Please recognize him and his crew for superior customer care and service.Dick
May 12, 2016
Richmond
Cheers, Jason. It does look great and your guys were a pleasure to have around.In cleaning up yesterday we found one of those strips of nails they use that had fallen a long way away from the house. I don't know if it's worth your while to pick those up, or whether we should just throw them out?Dave
Mar 21, 2016
Surrey, BC
Dear Jason Bradley March 18, 2016On behalf of the Kensington Gate Council I would like to thank you and your crew for the re-roofing and roofing repairs you did for us this winter. Although the working conditions in winter were pretty poor we were pleased to see that the strategy you had in place allowed for work to progress as well as could be expected and everything was kept water tight and tidy.Chris providing supervision on-site really made council feel secure that things would go as planned and he was great about explaining things to us and dealing with owners. We were also pleased to see how well he worked with our roofing consultants and his willingness to quickly deal with any problems that arose. Fortunately those problems were few and far between.The fact that both you and Chris were easily accessible at any time really helped to reduce the frustrations that accompany big, noisy, intrusive projects and provided the sense of transparency that is required in a trust situation.In summary, we are pleased that you were the successful bidder on Phase 1 of our re-roofing project and hope you will be submitting a bid on the next 3 phases of re-roofing here at Kensington Gate.
Mar 15, 2016
Burnaby, BC
Of the four companies that I had come look at the roof, you were once again by far the most professional and speedy. So I think it's highly likely that I'll be back in touch with you in the future. And I won't hesitate to recommend you to friends.Best regards,Rhylin
Jan 22, 2016
West Vancouver, BC
Thanks again Jason! I'll know after the rains tonight and Friday, but it looks great! You guys were prompt and professional - cheers! Mark...
Dec 3, 2015
Maple Ridge, BC
Thanks for the email Jason. We are delighted with our new roof and have already have recommended you folks to two neighbours. The head of the roofing team came and replaced the pipe cap after the inspection and further cleaned up the driveway before he left. Thanks you so much for professionalism of your roofing team. They worked through cold and rain to complete the project - hang onto those guys, they are awesome workers! I will send a formal letter to the company likely next weekend as I am extremely busy at school (report cards are right around the corner). Thanks again for your high quality work. A job well done!Take care Jason, Chris and the excellent roofing team.Sharon & GordieMaple Ridge, BC
Sep 25, 2015
Hi Jason,
WOW what a first class roofing experience !!!
I have to commend you on your professional roofers , they were very conscientious , courteous and cleaned up 100%.Also kudos for Norm , he is great at supervision , customer service & very knowledgeable.
One question – from the ground you can see behind and between the skylights under the eavesdrough the moulding is plain wood and no white metal covering but there is from the skykight to the corner a white metal strip so appears to be missing – as there was before – I'll send some pictures , may be hard to see. Marilyn and I are very happy and will defintiely recommend Crown Roofing.
Thanks
Gary
Aug 14, 2015
Hi Jason,
Looks like the job is completed with exception of the inspection?
Your workers were great. I could tell they worked very hard, and where always polite and professional with us. Reall awesome. They did a great job of cleaning up each day, and at the end of the job.