Reviews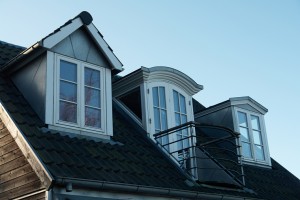 Average rating:
69 reviews
Aug 13, 2019
Great Job!
Hi Jason,I just wanted to let you know what an exceptional job your company did. It was all you said it would be and more! I really appreciate dealing with such a well run business.I already have 2 people that I have sent your way, and there will be more!Have a wonderful summer, nice doing business with you and your crew.Cheers
Aug 13, 2019
mlnpt888@gmail.com
We are very pleased with your service and your crew.
Jun 3, 2019
I just had my roof done by crown roofing and I would highly recommend them for many reasons. They were very professional to deal with on all fronts. They were very punctual, kept the site clean and tidy, approachable for questions and did an amazing job on my difficult roof. They started and finished as promised with an amazing crew. I will highly recommend them to family and friends. You will not be disappointed!
Feb 6, 2019
Great Job
Dear Jason,When the strata decided to have a new roof last summer, this council collected several quotes. I had no prior connection to you or your company and your name was given at that time when we were looking for a good roofing company. Your quote was accepted not just because of price, but also the lifetime warranty.We are very happy that you have kept your promise in starting and finishing the job on time. You have a good team and a good site manager, Chris Pollock. During the installation some problems occurred and were handled promptly and professionally.I feel confident recommending your company for roof installation. Your service is good, the warranty excellent and at a reasonable price. Keep up the good work, Jason.Regards,John LStrata President, LMS 719
Jan 9, 2019
Vancouver BC
I am so much appreciated your "good after sale services".Yesterday one of your staff Norm Bradley call me and set appointment for today inspection about my leaking problem, today your Mr Ernesto Tavera did come to my home and do all necessary inspection and services to fix the leaking area, he is so professional to repair the possible leaking area within an hour, also given me a good advise how to maintain our roof in future. I am so glad to choose Crown Roofing to install our roof, even 5 years from now, your quick response to my request and your good training and polite staff are giving me a good impression that I have no doubt to highly recommend your company to all my friends if they need to change their roof in future.Once again, thank you for all your outstanding services and much appreciated.
Jan 9, 2019
Vancouver BC
Hi Jason.Might take a second to remember me, you and your awesome crew did my roof on Dollarton Hwy in May of 2016. Steep pitch. Very high, 6 new skylights and facing the open water.Over the past 6 weeks we have seen several days and nights of close to hurricane force winds on the North Shore. Trees down all over the place. Power out for days at a time. Traffic lights out. Debris littered all over the streets. The rains have been relentless and coming at the house sideways off the water down here.Having been in the roofing business in Ontario from 1999 to 2004, I am not unfamiliar with blow-offs, curling and leaks in roofs and around skylight membranes etc during weather conditions similar to this.Recently, our brand new sliding doors off the deck have began to leak water into the bedroom due to ongoing driving rain and winds.The roof however, that you and your crew installed has been 100% rock solid and I just felt compelled to thank you and your team for the great work and perfect install.Many people may not always consider the critical importance of having a secure roof over their heads while the North Vancouver rains pound overhead all night long and the winds howl and rage in all directions. My family and I remain dry, safe and relaxed in our home thanks to you!A job very well done!!Hope you had a great Holiday and here's to a great 2019!
Oct 22, 2018
Strata in Richmond
Crown Roofing completed a roof replacement for one of our strata properties, a 32 unit townhouse complex in Richmond. The job was competitively priced, completed well within the projected time frame and with a minimum of inconvenience to the residents. I have been involved in many roof replacement projects for clients over a 40 year property management career and this was easily one of the best.Bob HowlettCentury 21 Prudential Estates LTD.Property Management Division
Feb 2, 2018
Vancouver
We just had to pass on our thanks for the great and speedy service we received. My husband was hugely impressed with Eric. He inspected the roof, reported back on the issues and quickly went to work to fix them. My husband really appreciated the feedback from Eric and said that he would highly recommend him.Thanks again! JMichele
Jan 17, 2018
Vancouver
Thanks Chris. Your team did a great job. The crew were great, very helpful and unruffled by residents demands. Thank you. Shirley
Nov 22, 2017
Vancouver BC
Hi Jason,Absolutely, we are happy with the new roof. We made the right decision to have Crown Roofing as our roofing contractor.We also appreciated your crew put the railing back and put the fascia board in place.Regards,Lydia