Covering British Columbia's Roofs Since 1902
Integrity

Honesty

Quality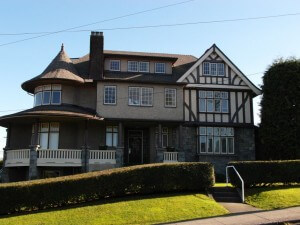 Those are the traits you expect and deserve from a business. And those are the principles that have made Crown Roofing LTD a steady and reliable resource for roofing in Vancouver BC since our founding in 1902. Our customers in the Lower Mainland have come to rely on Crown Roofing LTD for the kind of quality work – and quality experience – that makes the roofing process a pleasure.
Quite simply, we treat each and every one of our customers as we would want to be treated ourselves. Unlike any other Vancouver roofing company, we want you to be involved and engaged in the process of repairing or replacing your roof. From our very first contact, we will maintain open and honest communications with you.
That includes everything from a complete written estimate and production schedule, to regular progress reports, to a thorough "wrap up" inspection before you sign off on your new roof. There is a supervisor on site at all times, and senior management of Crown Roofing LTD is always just a phone call away.
Our crews have the same great attitude. They arrive on time and ready to work, conduct themselves in a respectful manner, keep the job site as clean and neat as possible and always clean and secure it at the end of the day. You won't hear loud radios or "salty" language when Crown Roofing LTD is on the job!
Our Pledge To Our Customers:
You will be contacted within 24 hours from the time we receive your request for an estimate.
Our estimator will set up a convenient time to come out and evaluate your particular situation. We would like you to be present at this time so we can find out your needs and gather enough information to put together the best solution to your roofing (BC area) issues.
Unlike many contractors who do roofing in Vancouver BC, we never mail or fax an estimate. Our estimator will sit down with you to review important aspects of the job, such as the different styles and materials that are available. Our estimators are ready to answer all of your questions and to make sure that you are completely comfortable with your quote.
Our production department then calls you to let you know approximately when your job will be starting and that one of our production managers will be out to visit the job-site shortly to look over the job and to make sure that we have everything we need to complete the project correctly and on time.
Throughout the project, our office will also call you periodically to let you know the status of your job in case things like weather have affected your start date.
On the day prior to your installation we will call you again to let you know that one of our crews will be out the next day.
Our trained installation team will then come in to do the work in the most professional manner with the least amount of inconvenience to you and your neighbours.
On completion of the job, our foreman will ask that you come outside to look at the work and to answer any questions that you may have.
A follow up call will be made to ask you about your experience with the BC roofing contractors who performed your work. Upon receipt of payment, all warranty papers and receipts are sent to you.
Our office will follow up with you annually to make sure that you are still satisfied with our work.
We Are Your Neighbours
One reason we take such great pride in our work is that we live here, too. We are your neighbours in Vancouver, Richmond and Burnaby. Crown Roofing LTD , BC has been here since 1902 and we expect to be here another 100 years and beyond! We'll be available to resolve any problem that may arise.
As a dedicated Vancouver roofing company, Crown Roofing LTD and our employees are involved in the community, from arts & cultural events, to youth sports, social clubs and civic events. We have been a member in good standing of the Better Business Bureau (BBB) for more than 40 years, and are also active in civic roofing contractors BC organizations including the Roofing Contractors Association of British Columbia (RCABC), Canadian Roofing Contractors Association (CRCA), Greater Vancouver Home Builders Association (GVHBA) and Certified Contractors Network (CCN).
Call Us for Quality Roofing in Vancouver BC
For a new roofing system or roof repairs in the Vancouver BC area, trust the professionals of Crown Roofing LTD . With over 100 years of experience and thousands of successful roofing projects we're the experts in roofing Vancouver homes and businesses. Contact us today at 604-370-6288 or by completing our convenient online form to schedule a free roof evaluation and estimate.