Why Choose Crown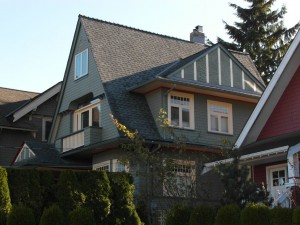 When you search for a roofing contractor in Richmond, Vancouver, Burnaby and the surrounding British Columbia area, you may be overwhelmed by the number and variety of roofers available. Before making a decision, ask yourself what you expect from a Richmond roofer. We think you'll find there are five key elements that influence your decision, and that Crown Roofing LTD meets and exceeds expectations in all five areas:
Experience – With more than 100 years of successful experience, Crown Roofing has done it all! We have completed thousands of residential and commercial roofing installations. Chances are one of your British Columbia-area neighbors is a Crown Roofing customer!
Quality – We install only the highest quality products and materials, using approved and proven techniques applied by experienced and skilled craftspeople. Our installation crews are highly trained and committed to doing the job right the first time. We maintain regular training updates to help ensure we are using the very latest tools and techniques, and working in the safest manner possible.
Certifications & Warranties – Crown Roofing is factory-certified by all of the manufacturers whose products we install. This means that you are assured that your roof will be properly installed and that all manufacturer warranties will be in full effect for your roof.
Licensed & Insured – We are fully licensed, are intimately familiar with the local permitting process, and carry full insurance coverage that includes both liability and workers' compensation.
Communication – We let you know what is going to happen up front, from a written estimate and project schedule, to a daily update. Every job has a supervisor on site to answer any of your questions. In addition, senior management is available at all times, just a phone call away.
Call the professionals at Crown Roofing LTD at 604-210-6655 to make sure you get the best roof for your BC home at the best value, a roof that is built to last!