Roofing projects are typically a big investment so you wouldn't want to leave the work to a random contractor. It's always a better idea to work with some reliable – not to mention local – like Crown Roofing. Since 1902, we have provided our communities with the highest quality roofing solutions, helping keep their homes sturdy, lovely and comfortable all year round. Here are some of the excellent reasons to choose a local roofing company like ourselves for your next project.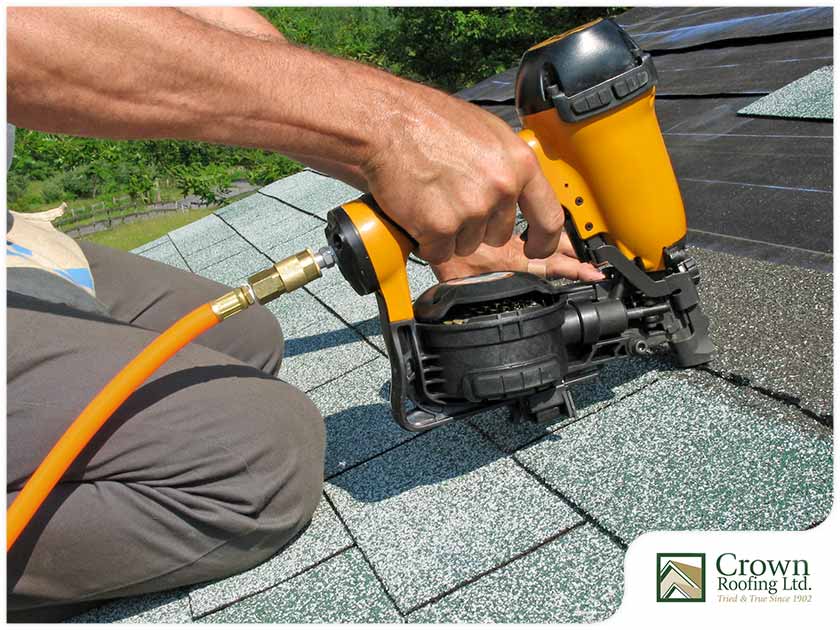 Attention to Detail
At Crown Roofing, we always give every project – no matter how big or small – our full attention. We take the necessary measures to protect your property from unnecessary damage while also keeping mess to a minimum. With our personalized service and exceptional workmanship, we achieve complete client satisfaction.
Necessary Credentials
We are fully licensed, bonded and insured, with workers' compensation and liability coverage. With these in place, we ensure you're covered in the event of workplace injuries or accidental property damage during your roof installation or repair project.
Familiarity with Local Building Codes
Aside from the International Building Code (IBC), we are also deeply familiar with local building codes and regulations. When you choose us for your project, expect the work to fully comply with these requirements. It's unlikely that out-of-town contractors will do the same.
Prompt Service
Crown Roofing works in your area so you no longer have to worry about travel times. We will always arrive at the site on schedule, eliminating unnecessary delays. You may also find that choosing a local company like us is especially handy during a roof emergency. Our quick response team will be there promptly to perform temporary fixes that prevent further damage to your roof and home. Once the storm passes, we'll be back to provide quality roofing repairs so your system can continue delivering the superior weather protection you expect.
Look no further than your trusted local contractor, Crown Roofing for all your roofing needs. We serve the areas in and around New Westminster and Surrey, BC. Call us today at (604) 370-6288, or fill out this contact form to schedule your roof evaluation.