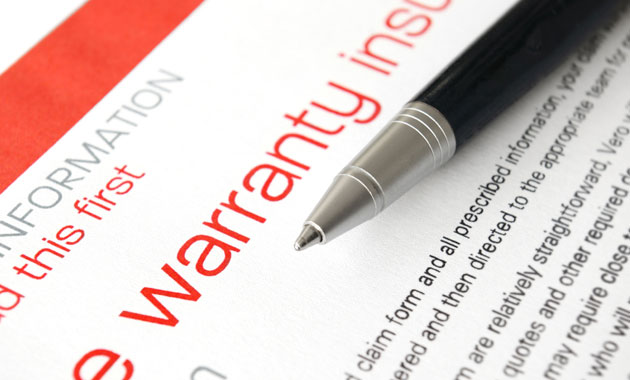 A new roof is a substantial investment, typically involving thousands of your hard-earned dollars and lasting for decades – if it's correctly installed and there are no material defects. Hiring a reputable roofing company with a proven track record is your best warranty against problems with your roof. But as with any big investment, a warranty can give you additional peace of mind that, in the event of a problem, your roofing in Surrey will be repaired with no extra money out of your pocket.
As we touched on in an earlier blog, there are two categories of warranty that apply to roofing: the manufacturer's warranty on the roofing product, and the contractor's workmanship warranty which covers installation of the product. Let's take a closer look at these kinds of warranties.
• Manufacturer's warranty. A manufacturer's warranty guarantees that shingles or some other roofing product will be free of defects for a specified length of time. During this period, in the event that you experience a material defect on covered components, the manufacturer will provide you with replacement materials and may or may not pay the cost of labor to install them. Fortunately, defective shingles are a rare occurrence among top manufacturers.
• Workmanship warranty. "Workmanship" is the original installation of the roofing materials by a contractor. Studies indicate that more than two-thirds of the problems that people experience with their new roofs are due to the contractor's workmanship, not the roofing materials. That's why you should entrust a factory-certified roofing contractor like Crown with the installation. Some roofing warranties provide replacement materials, but not the labor to install them.
Crown Residential Roofing proudly participates in the GAF Golden Pledge® Ltd. Warranty, the first manufacturer's warranty to cover both material defects AND the contractor's workmanship (see warranty for complete coverage and restrictions). GAF will stand behind Crown's workmanship up to 20 years! This warranty is available only through factory-certified GAF Master Elite™ contractors, and even includes an inspection by independent inspectors after your new roof has been completed to ensure proper installation. It is the strongest, safest warranty available in roofing today.
Contact Crown Residential Roofing for a FREE estimate on a quality roofing system at (877) 907-3066. We can provide warranty pricing when we give you a quote for your new roof.