Manufacturer certification is a badge of honor among roofing contractors. This indicates that the roofer can deliver on the manufacturer's promises. Crown Residential Roofing is proud to be part of the Owens Corning Roofing Contractor Network as a Preferred Roofing Contractor. Let us share with you what this certification means and how it can benefit you on your next roofing project.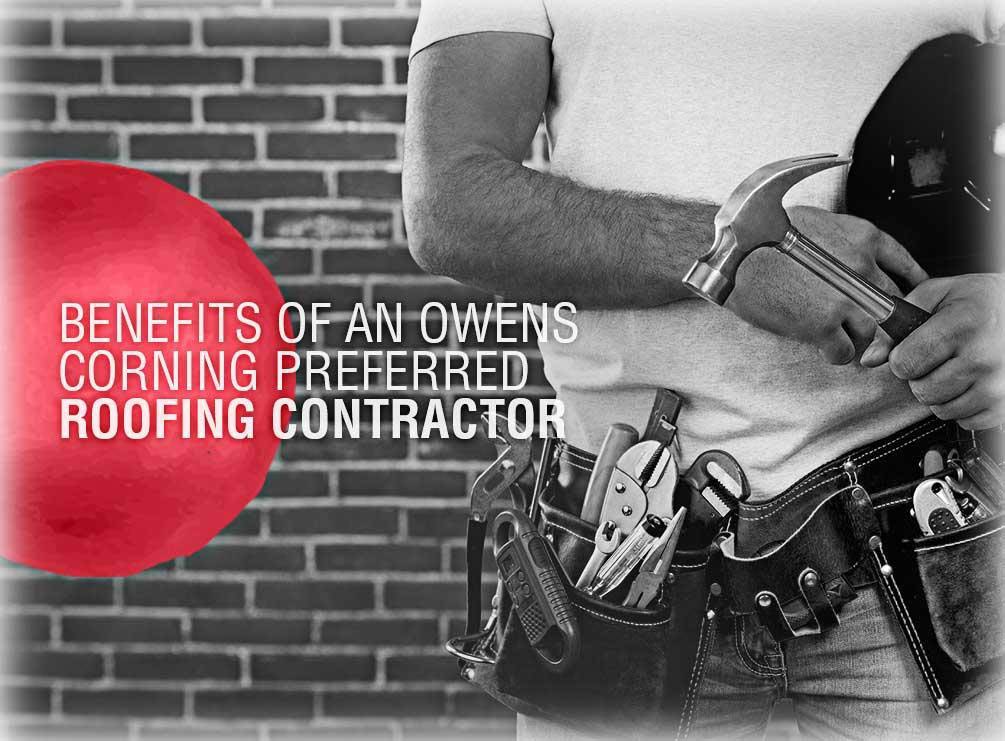 Requirements
As a leading roofing manufacturer, Owens Corning has a strict screening process for all contractors who apply for certification. This is to ensure that their products will be represented well to homeowners. To be accepted as a Preferred Contractor, a roofing contractor must:
Already be a member of the Owens Corning Contractor Network, meaning they should complete an application first

Carry at least one million dollars in general liability insurance, in case of accidents during installation

Have a good standing with the Better Business Bureau (BBB), including customer ratings

Have passed a Dun and Bradstreet® credit analysis
Benefits
When you hire an Owens Corning Preferred Contractor, not only do you gain access to the best roofing products available, you also get the following:
The best people – Being manufacturer-certified is also a responsibility to continuously improve our skills as a roofer. We are committed to receiving periodic training for roofing repairs and installation from Owens Corning. This assures that every single project we work on is of consistently high quality.

Insurance and licenses – In addition to the aforementioned general liability insurance, we also have workers' compensation and appropriate city and state licenses. They are required by local governments for obtaining business permits.

Exclusive warranty coverage – Only Owens Corning Preferred Roofing Contractors can offer the Preferred Protection System Roofing Limited Warranty. This includes up to 50 years coverage on materials, up to 10 years workmanship, and a 130 mph (209 km/h) wind warranty protection.
To ensure quality roof installation backed by strong warranties, trust Crown Residential Roofing. Call us today at (604) 210-6655 to learn more about our Owens Corning certification. You can also fill out our contact form to schedule a free roof estimate. We serve New Westminster, Surrey, and the surrounding areas.