Perhaps, the most important element of roof maintenance is an inspection. Roof inspections prevent small problems – which can later result in significant damage to the roof and the structure – from getting larger. Roof inspections have saved countless homeowners thousands of dollars in costly repairs each year.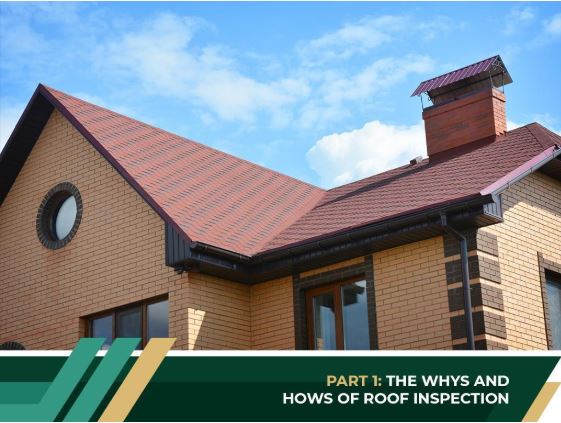 There are two ways you can have your roof inspected.
The first is to perform a personal inspection of the roof. Don't worry because all you'll need to do is to search for obvious signs of damage, such as missing roofing tiles, broken gutters or water spots on the ceiling that could indicate a possible leak in the roof.
The reason why you need to perform a roof inspection is to decide if you should call a professional inspector in to carry out a more comprehensive inspection of the roof.
If you do spot a few areas of concern, then it would be best to call a professional roof inspector who can better spot the damage not typically detected by the untrained eye. In addition to searching for obvious signs of damage, a roof inspector will:
Check the integrity of the roof
Check for loose shingles
Check the flashing and gutters for signs of damage
Check for indications that the shingles have been worn out
After the inspection, the roof inspector will provide a detailed report and recommend a course of action. Any damage to the roof, no matter how small it may be, will need to be repaired to prevent it from spreading and resulting in greater damage.
In the next part of this series, we'll discuss some of the most common roofing problems that you'll need to address as early as possible and the best way to manage them. Stay tuned!