By now, you should have already realized the importance of preventive roof inspection and maintenance. But do you know who should do it? If you are planning to perform the inspection and maintenance job yourself, hold on and read through this post first, as we take a look at why you should hire a professional to do it for you.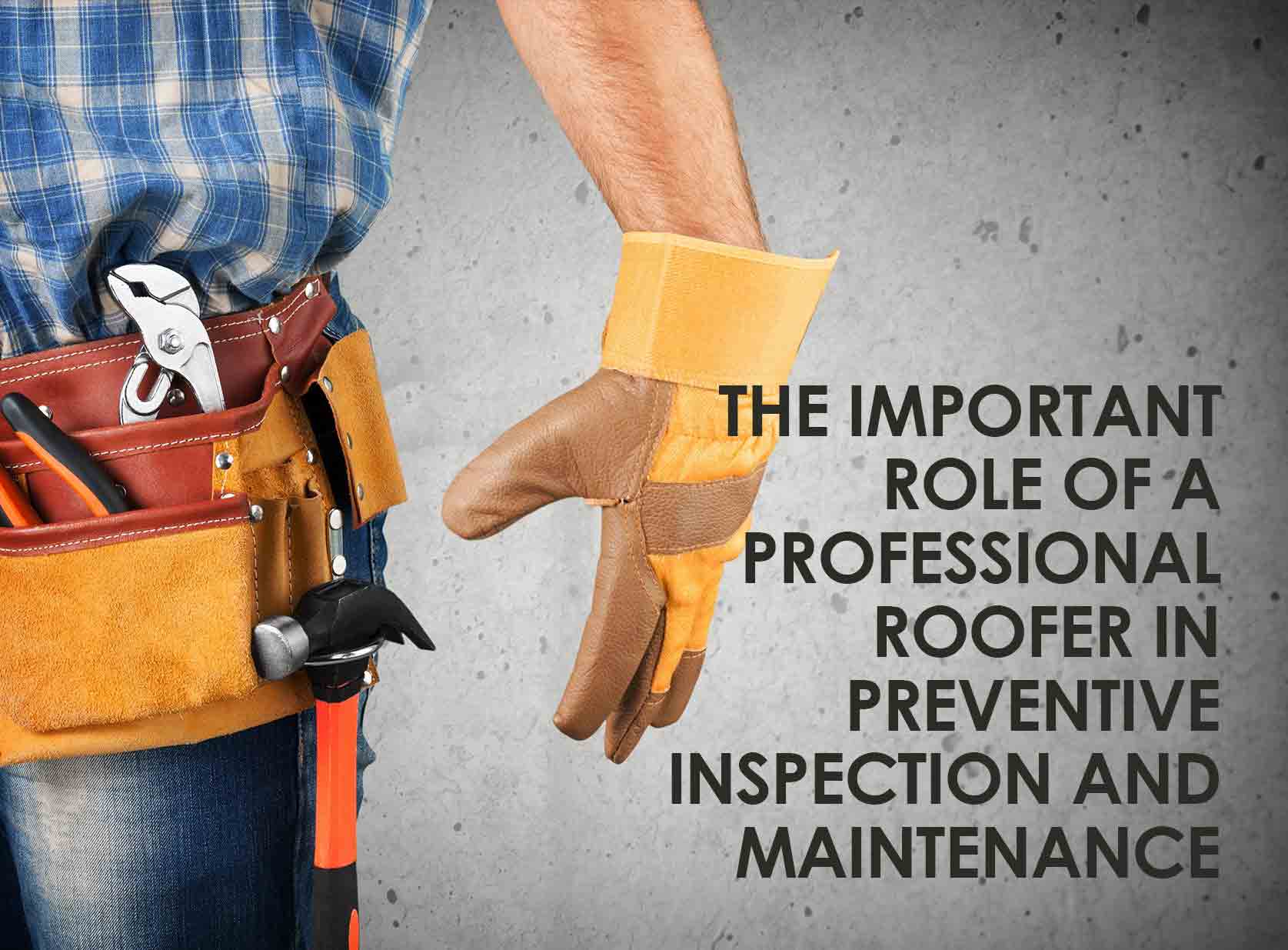 Why Hire a Professional For Routine Inspection and Maintenance
How much do you know about roof components and assembly? Do you know what you should expect from your roof? It is highly likely that you don't have sufficient knowledge about roofs, and this is why you should hire someone who does.
Professional roofers are experienced and trained in dealing with roof problems. They also have the necessary equipment and knowledge needed to perform a thorough roof inspection. Roofing professionals can also provide you with a certificate of inspection, which you might need in the future to prove the value and integrity of your roof and home. Ultimately, the roofers know what to check for and how, and they know how to do it safely.
How to Find and Hire a Professional Roofer
Finding the right roofer to perform inspection, maintenance, and other roofing jobs can be a bit challenging at first. Below are some tips that can help you choose the right professional to work with:
Ask for recommendations. If you have family, friends, and neighbors who have had their roofs inspected, repaired, or replaced, they might be able to recommend the roofer who did it, if the latter provided good service.

Choose local. Make sure that the roofing company you hire operates in your locality. They should have an established business and good reputation in your area. This gives you the assurance that they know about climate requirements in relation to roofing, and that you can find them easily if something concerns you.

Remember that price isn't everything. Quality service typically comes at a high – but still reasonable – price. If the service rates are too good to be true, they probably are.

Ask for references. Once you've shortlisted the roofers you want to hire, ask them for references for previous work. Take the time to check to see if past clients were satisfied with the roofer's work.

Ask about permits and licenses. You should only hire a roofing company that has permits and licenses to operate the business.

Ask about insurance. This is a must, as insurance will protect you from liabilities should anything go wrong.

Ask about warranties and guarantees. Does the roofer offer product and labor warranties and guarantees? These will give you the assurance that your roof will be covered for any issue caused by problems inherent to the materials and installation.

Get everything in writing. Price quotes and service estimates should be provided in a detailed, written document. Furthermore, inspection results and reports should also be put in writing.
Knowing the importance of regular inspection and proper maintenance, and actually having them done on your roof, can go a long way towards keeping your roof in good condition. This is the best way to keep your home safe and protected from damage.
Find a good roofer who can help maintain the quality and integrity of your roof, and you won't have to worry about your roof failing prematurely.