Knowing whether you should have your roof repaired or replaced helps with major decisions like the cost of repairs or replacement, or finding the right contractor. Identifying its condition is a challenge in itself. Not all residential roofing conditions are as easily identifiable as a wind-blown damage. If you're trying to decide whether you should repair or replace your roof, consider the following: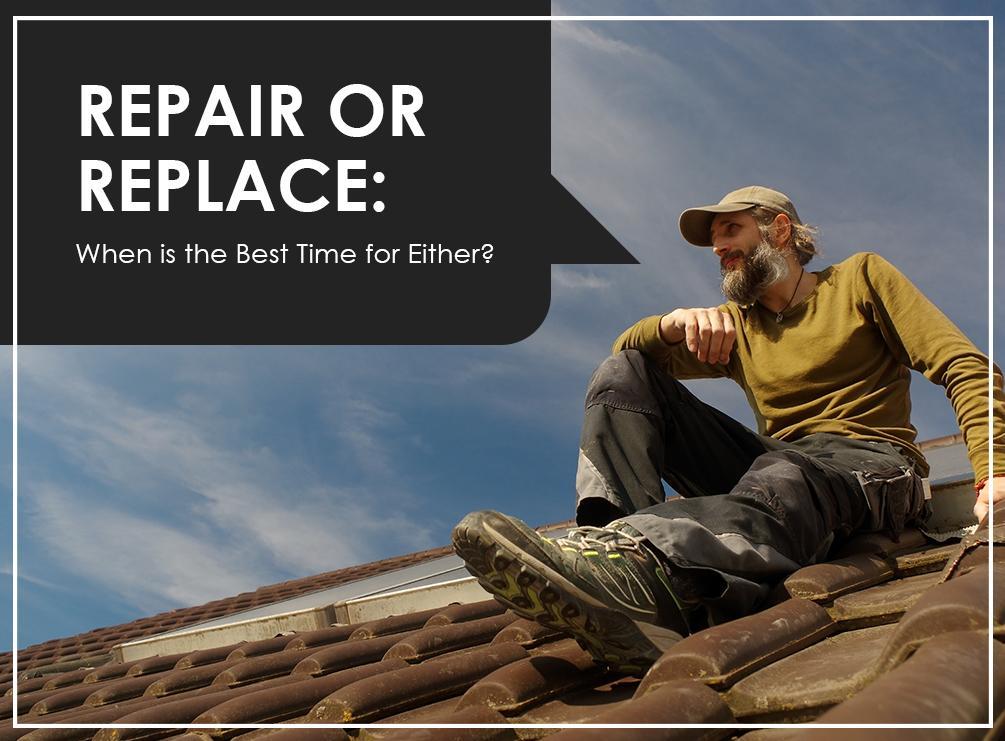 Roof Repair
Start with a visual roof inspection, which you can safely perform from the ground using a pair of binoculars. Assess the general condition: Is the problem isolated to a single area, or is it widespread? If the rest of the roof looks fine, then it appears you may just have to have your roof repaired. Go back inside, and check the ceiling in every room. See if there are water stains. Check your attic for the same signs as well, whether or not you find water stains. At this point, it's become apparent that you need roof repairs.
Check your roofing paperwork if it's still under warranty. If it is, have your roof assessed by the original contractor to see if repair work is covered by it. If yes, then you won't have to worry about the expenses. Otherwise, explore your options, and more importantly set a deadline. Delaying repairs can make the damage worse.
Roof Replacement
The first thing to consider about roof replacement is the roof's age. Asphalt shingle roofs typically reach the end of their lifespans at about 30 years or so while metal, slate and tile roofs last much longer. If your roof is starting to show its age, then you should start planning for a residential roof replacement. Don't wait until the roof starts developing leaks. Dealing with a leaking roof in the middle of winter can be extremely difficult.
Before you commit to a roof repair or replacement project, have your roof inspected by a professional roofing contractor. Additionally, consider roof replacement as an opportunity to upgrade your roof. We'd be happy to recommend appropriate roofing when you consult with us.
Whether you require roof repair or maintenance, we, at Crown Roofing, will be happy to help you. Call us today at (604) 210-6655, or fill out our contact form to schedule a free roof evaluation and estimate. We serve Surrey and nearby areas in North Vancouver.