One of the rewards of hiring a GAF Master Elite™ roofing contractor, like Crown Roofing, is gaining access to the Golden Pledge® Ltd. Warranty. For just a little extra, you'll get to enjoy the strongest warranty coverage on any asphalt shingle system available.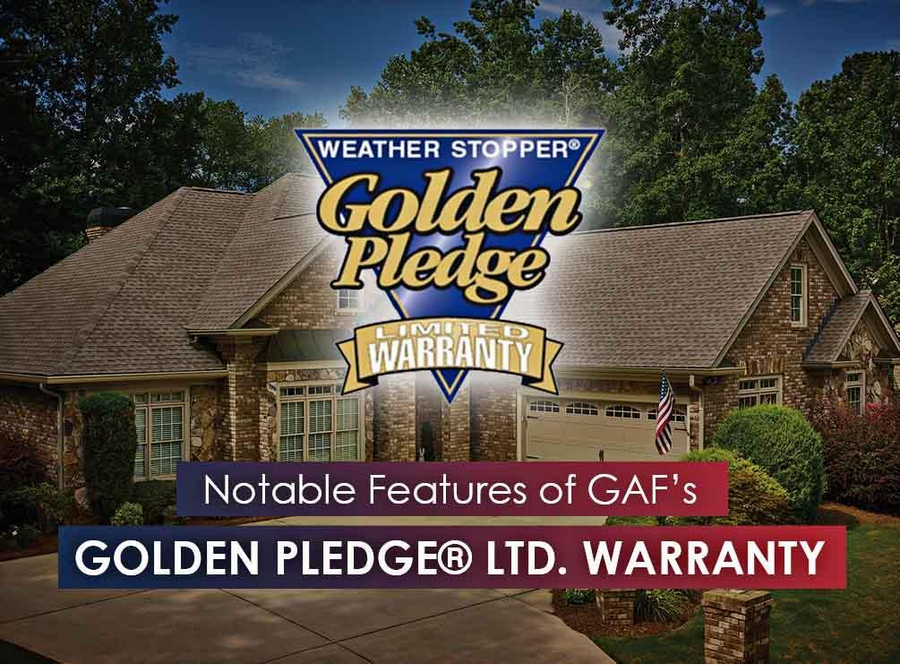 Here's why our roofing company highly recommends this robust guarantee:
Lifetime Protection Against Manufacturing Defects
The Golden Pledge Ltd. Warranty will protect your covered roofing components against manufacturing defects. During its 50-year non-prorated period, GAF will cover the cost of 100% replacement materials and the labor to repair them. Beyond that, the brand will continue to reimburse 20% of repair expenses.
25-Year Workmanship Coverage
This stellar warranty safeguards your roofing system against workmanship errors for 25 years. To put things into perspective, typical warranties provide coverage on installation for only two years. The best part is, GAF itself will back the work of your Master Elite roofing contractor. This means even if your installer goes out of business during this period, you won't be left high and dry in case of workmanship problems.
Free Tear-Off and Disposal Services
Other warranties don't cover anything beyond replacement material and labor costs. The Golden Pledge Ltd. Warranty is different because it renders tear-off and disposal services for free. Whether the cause of the problem is due to manufacturing or workmanship defects, GAF will provide 100% reimbursement.
To put more value for your money, this robust roofing warranty is transferable to the next owner of your home. In case you decide to move and sell your property, it gives you leverage at the negotiating table. If the ownership change happens during your new roof's first 20 years, your home's next owner will be entitled to all of the warranty's benefits.
Learn more about the practical benefits of hiring a Master Elite roofing contractor. Call Crown Roofing today at (604) 210-6655 to schedule your free roof evaluation and estimate in Vancouver, BC, and talk about your needs.