GAF's Timberline® one of the top-selling shingles on the market today. Featuring a number of varieties to meet unique aesthetic and performance needs, this shingle series offers the best trade-off among beauty, durability, sustainability, and affordability. Crown Residential Roofing is proud to offer this material for your new Timberline residential roofing. Here's why it offers the best value for your money.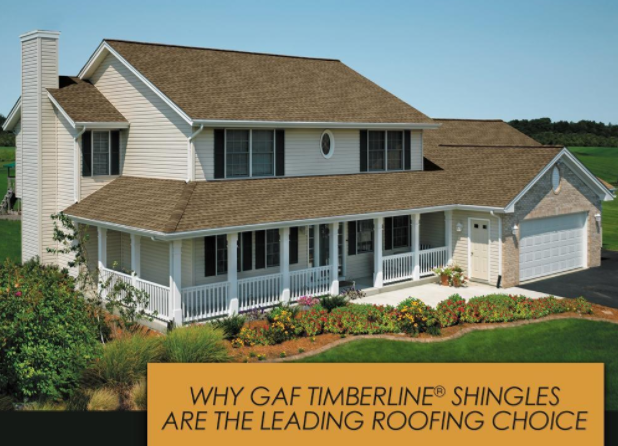 Stunning Appeal
All Timberline roofing shingles mimic authentic wood-shake look. With attention to detail, each product in this series offers a realistic appearance of the traditional wood roof. Available in rich color blends, these high-definition shingles feature enhanced shadow effect, lending your roof an ultra-dimensional charm.
Thanks to GAF's Advanced Protection® Technology, all Timberline shingles have exceptional granule adhesion, making them less prone to balding. In turn, they can retain their pristine condition and beautify your home for years to come.
Pocket-Friendly Elegance
If you love the look of genuine wood shakes but not their cost and maintenance, Timberline is the ideal alternative for your next residential roof replacement. All products in this shingle series ensure the classic look of real wood shakes but at a fraction of the cost.
Uncompromising Performance
Timberline shingles combine beauty and brawn into one material. As GAF products with Advanced Protection technology, they have passed different tests that proved reliable wind and fire resistance. They're also resilient against long-term extreme conditions.
If you hire a Master Elite™ roofing contractor like Crown Residential Roofing, your project is in good hands. This designation is synonymous with excellence and tells you that we can carry out the job flawlessly in a safe and efficient manner.
Invest in a Timberline shingle roof and entrust its installation to a Master Elite roofer like us. We can also help you with your roof repair needs. Call us today at (604) 210-6655 to schedule your free roof evaluation and estimate. We proudly serve homes in Vancouver, Surrey, and the surrounding areas.