Being a GAF Master Elite™ roofing company means belonging to the top 3% of all roofers. Carrying adequate insurance, having an A rating from the BBB, committing to ongoing training are some of the requirements to keep this coveted designation. As a homeowner, why should you care about this title? Crown Residential Roofing, a GAF Master Elite roofing contractor, shares the exclusive benefits of hiring a company that shares this status: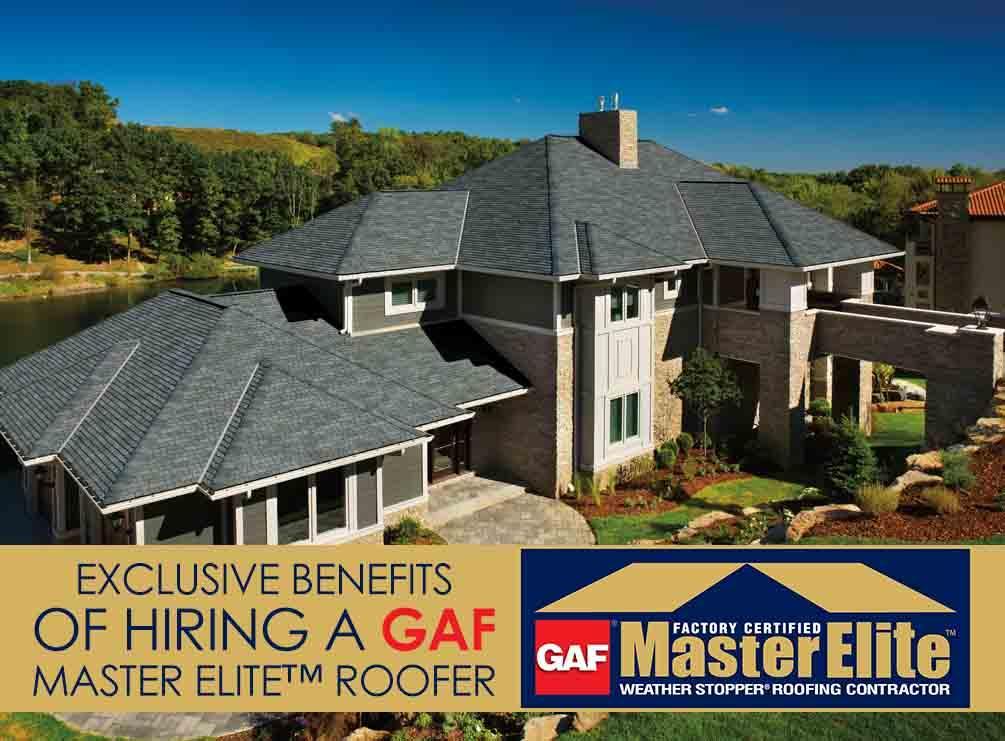 Promise of All-Around Excellence
Considering the stringent criteria one has to go through before qualifying for this certification, a roofer must excel in all categories. This manufacturer designation filters roofers that GAF deems trustworthy. As Canada's leading provider of asphalt shingles, this brand has high expectations from contractors in hopes of protecting consumers against subpar service.
Other than technical proficiency, GAF sizes roofers up based on reputation in customer service and dedication to continuous learning. This is why when you hire a GAF Master Elite roofing company like us, you can rest assured that your project will be handled to your satisfaction.
Access to Golden Pledge® Limited Warranty
GAF provides different warranties, but only Master Elite roofers can offer their strongest coverage: the Golden Pledge Limited Warranty. It shares the features of GAF's mid-level System Plus Limited Warranty, including 50-year coverage on material defects. What makes this coverage different is its 25-year workmanship guarantee. The Golden Pledge Limited Warranty also covers tear-off and disposal costs for material and workmanship defects.
When it comes to quality roofing, you can trust a Master Elite contractor like Crown Residential Roofing. We can assist you in all your roofing needs. Call us today at (604) 210-6655 to schedule your free roof evaluation and get an estimate. You can also reach us by filling out our contact form. We serve Vancouver homes and the nearby BC communities.