For a new asphalt shingle roof from GAF, you should hire a Master Elite™ roofer for the installation. Although any contractor could carry out the project, choosing a company that owns this prestigious distinction provides more value for your money.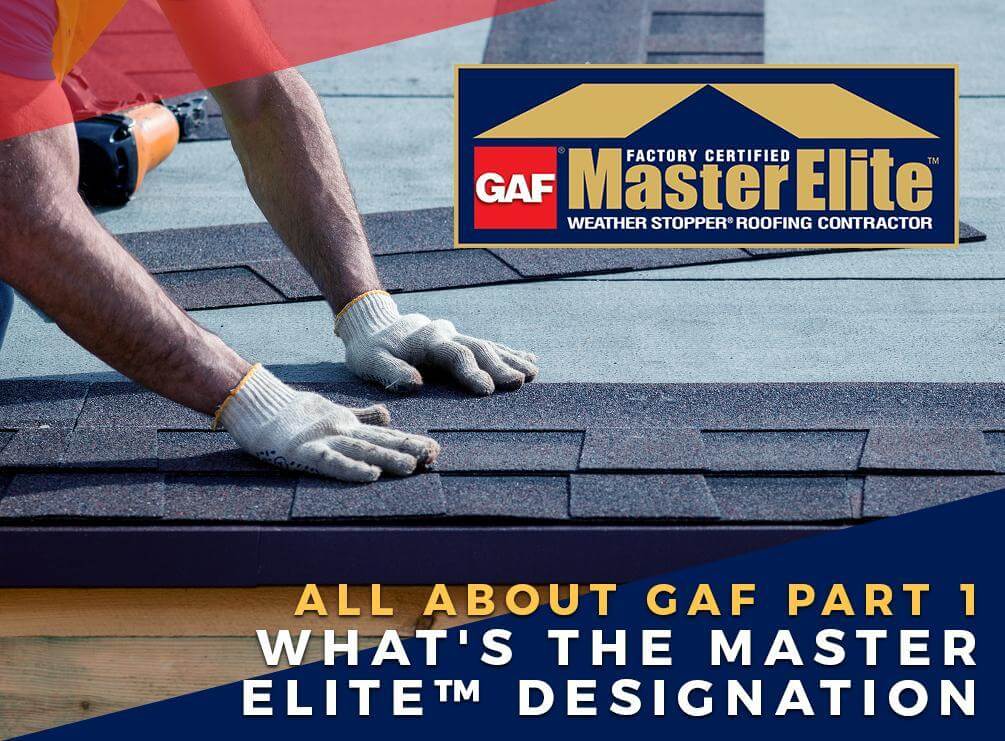 For the first part of our blog, Crown Roofing wants to explain why you should only turn to a Master Elite roofing contractor:
What Separates a Master Elite Roofer From the Rest
Fully Licensed – GAF only gives this designation to companies properly licensed to perform roofing work in the area. This is why all Master Elite roofers are familiar with the local permitting process and abide by the ethical standards set by the government.
Sufficiently Insured – For customer protection, GAF requires every Master Elite roofing company to carry adequate liability and workers' compensation insurance. This way, homeowners can rest assured that they'd be safe from the rigors of litigation in case of accidents.
Locally Reputable – GAF only considers candidates with an established local reputation for its Master Elite program. Contractors must first demonstrate that they play by the rules and have an impeccable customer satisfaction history.
Unwaveringly Committed to Continuous Training – GAF's Master Elite roofers never stop learning. This is why contractors must attend regular training sessions by GAF experts to stay updated with the best practices and latest innovations.
What Benefits Does a Master Elite Roofer Provide
The very idea behind the Master Elite program is to deliver you peace of mind, knowing one GAF's finest roofers will handle your project. On top of that, you'll get to enjoy exclusive privileges:
Golden Pledge® Ltd. Warranty Upgrade Option – GAF's strongest, it provides 100% replacement material coverage for 50 years and free installation labor for as long as live in your home. In addition, it serves as insurance against workmanship defects for 25 years. In case of tear-off or if disposal services are necessary, GAF will reimburse the cost if you have this warranty.
GAF Inspection Eligibility – If you hire a Master Elite roofing contractor and get the Golden Pledge Ltd. Warranty, you'll be eligible for GAF's 40-point problem prevention inspection. Apart from any evaluation local authorities would perform, this third-party assessment done by actual GAF experts would help ensure your project is flawless.
Stay tuned for the second part of our special blog. To talk about your roofing needs in Vancouver, BC, call Crown Roofing now at (604) 210-6655.