You'll want to have all the bases covered when planning your residential roof replacement. This means watching out for some of the most common, but also biggest, mistakes involved with this project.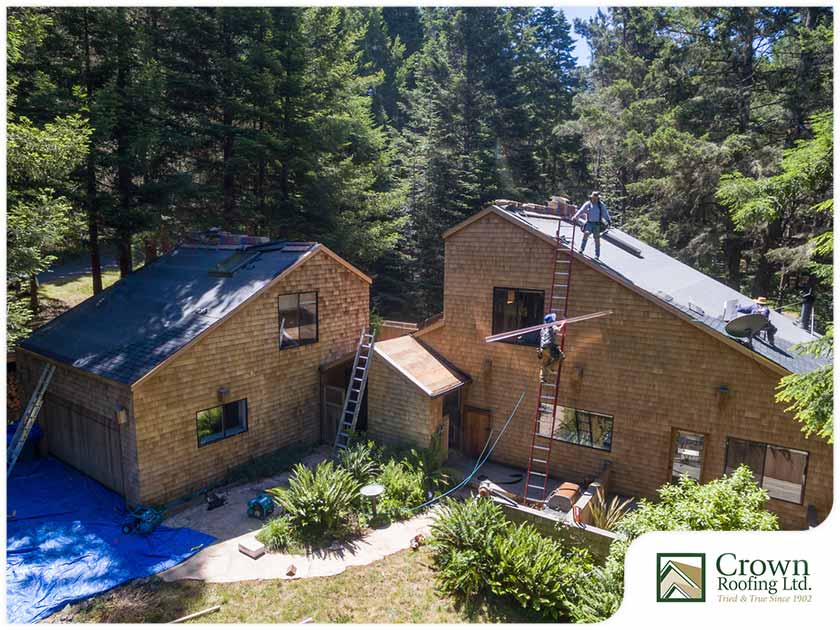 1. Focusing on low bids: Roof replacement is quite the investment, typically involving a considerable amount of your time and money. That's why it's understandable that you'll want to find ways that can keep expenses to a minimum. Getting the lowest bid is not it, however. In fact, sacrificing quality just to save on your project might end up costing you more in the long run. The last thing you want are subpar materials and sloppy roof installation – things that are expensive to make right.
2. Overlooking the quality of the roofing material: You'll want your new residential roofing to effectively withstand the harshest weather conditions and last as long as possible. For this reason, it pays to choose an excellent roofing material from a top brand. Crown Roofing can help you with this. We are a GAF Master Elite® roofing company, allowing access to some of the highest quality shingle roofing systems from North America's largest roof manufacturer. Not only are they engineered for lasting weather performance, they also come in a variety of colors, thicknesses and textures to better match with your home's style and exterior palette.
3. Not checking the warranty coverage: It's always important to understand the coverage included with your new roofing system. The GAF roofing options offered by Crown Roofing, for instance, come with the exclusive Golden Pledge® Limited Warranty. It offers 50-year coverage on materials and 25-year on installation.
4. Agreeing to a verbal contract: Nope – make sure to have your contract in writing. Just shaking on it won't work either. We'll always provide you with a written contract detailing every aspect and cost involved with your roof replacement.
5. Working with an unreliable roofer: You'll be relying on your roofing contractor's expertise to ensure a smooth and worry-free process so always check their credentials and experience. Crown Roofing is fully licensed, bonded and insured. Plus, we have been in business for more than a century. With us at the helm, expect only timely and efficient roof repair and replacement that allow no room for mistakes.
Ensure a worry-free roof replacement by working with Crown Roofing. We serve North Vancouver, Surrey and Vancouver, BC, along with the surrounding areas. Call us today at (604) 370-6288, or fill out this contact form to schedule your roof evaluation.