Asphalt shingles have captured the hearts of most homeowners for great reasons. Some options are better in certain areas, but only asphalt offers the best trade-off among longevity, energy efficiency, maintenance, and affordability.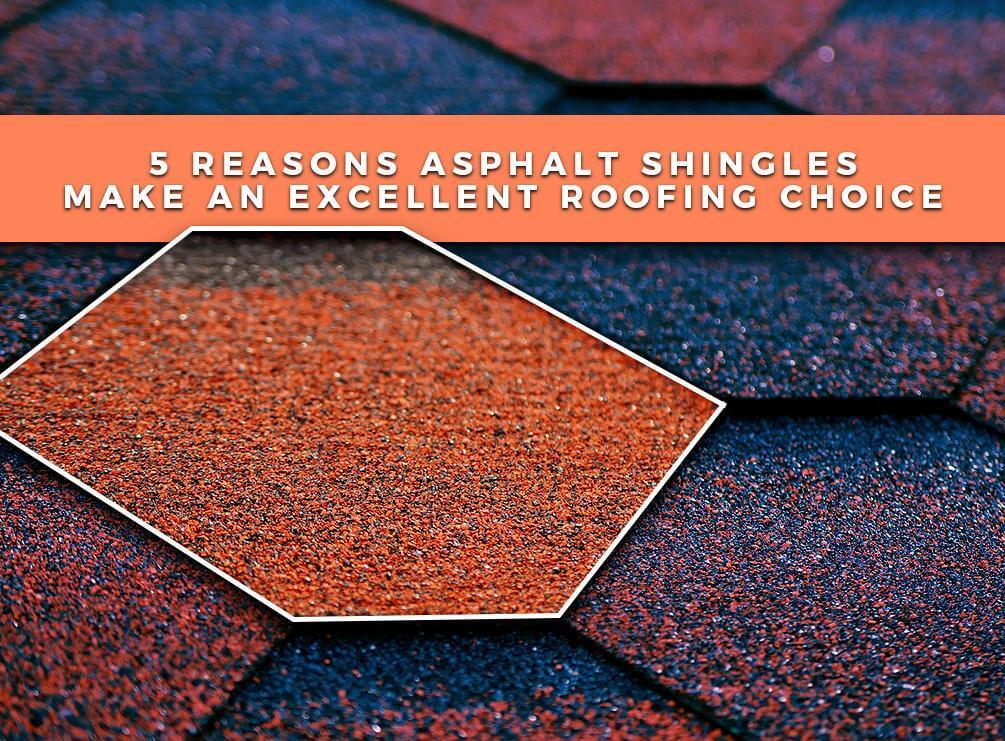 As the region's premier source of GAF and Owens Corning® residential roofing products, Crown Roofing explains why asphalt shingles are getting all this love:
1. They Appeal to All Budgets.
Asphalt shingles are the economical alternative to wood and slate. Premium varieties are ultra-dimensional, emulating the look of traditional materials at a significantly low price. So, if you want your roof to mimic the appearance of authentic wood shakes and slate without breaking the bank, asphalt shingles are your best choice.
2. They Come in Countless Styles.
Thanks to advanced manufacturing techniques, asphalt shingles are becoming prettier and prettier. Available in an impressive selection of colors, profiles, thicknesses, and other aesthetic details, they would definitely bring more architectural flair to your home.
3. They Are Easy to Install and Repair.
Re-roofing with asphalt shingles is not so disruptive as other roof types. This is especially true if you hire a contractor certified by the brand you want. In case of damage, most roof repair services don't take forever to complete.
4. They Last Many Decades.
If you choose a trusted brand and a credentialed contractor, your new roof might be your last. For your peace of mind, leading manufacturers provide stellar warranty coverage that would protect your investment for more than 50 years.
5. They Live Countless Lives.
Asphalt shingles are a sustainable choice for residential roof replacement. Most of their content is recyclable, diverting construction waste to landfills and conserving precious natural resources. Choosing asphalt shingles means supporting the green practices of environmentally responsible manufacturers and contractors.
Let Crown Roofing help you choose the right asphalt roofing shingle product for your home in North Vancouver, Surrey, or Vancouver. Call us today at (604) 210-6655 to talk about your needs and get a free estimate.