The best roofs last for many years. By finding the right ways to maintain it, your residential roofing can save you from unnecessary expenses. Crown Roofing Ltd. shares four ways to extend your roof's service life.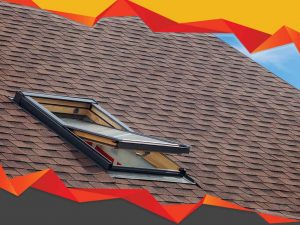 1. Frequent Inspection
When you take a look at your roof, you may be surprised at how much damage it might have sustained. This damage can run the gamut from scorching heat to windborne debris. Worse, some homeowners suffer the consequences because they don't notice the damage until it's too late. Always check the roofing every few months. Spotting the problems ahead of time helps you quickly get them fixed.
2. Clean the Gutters
Your gutters keep you safe from water damage like leaks and weakened structures. That's why the system should stay in good working condition. Residential roof replacement often involves failed gutters, so make sure the system is maintained along with your roof. Clean out your gutters before they get clogged, or fix them when if they get pulled down.
3. Remove Debris
Debris from leaves or trees can damage both the gutters and the roofing. Whether it is impact, clogging or moisture buildup, it can cause lasting problems. Make sure you always check and safely remove any debris. Don't try to walk on the roofing since you can damage it. You can also trim trees hanging overhead to avoid the risk of leaves and needles becoming debris.
4. The Right Company,
Whether it is for roof repair, replacement, installation or clean up, the right hands can do the job well. By finding the right contractor, you can get the best service and quality for your roofing system. For example, we offer different repair services – from minor leak to major debris damage repair. This preventative maintenance can reduce the buildup of long-term issues.
To learn more about our service, call us at (604) 210-6655, or fill out our contact form. We can discuss your project and provide you with a free estimate. We serve homeowners in North Vancouver, Surrey and Vancouver.