Vancouver Roofing Services for Condominiums and Townhouses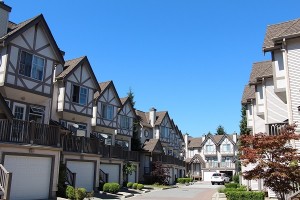 Crown Roofing is the top choice among Vancouver roofing companies for property managers and condo associations in BC. We can undertake any size condominium roof replacement or condominium roof repair project with speed and efficiency.
At Crown Roofing we understand the unique challenges of roofing projects that involve condominium boards and Home Owners Associations (HOAs). We are careful to address the concerns of the numerous owners or stakeholders, each with a vested interest in the success of the project, and we always respect the needs of the community.
Our Vancouver roof repair, roof replacement and roof maintenance recommendations benefit of the entire community. We provide a detailed analysis and design a quality roofing system to resolve your problems and protect your investment. We can handle all condominium roofing needs from repair of a small leak to a complete renovation.
Your condominium owners and tenants do not wish to be disrupted by roofing work any longer than need be. We work quickly and efficiently, with minimal disturbance. You work hard to maintain your property, and so do we. We "button up" the job site every evening, and always do a thorough clean up job after work is completed.
Crown Residential Roofing's Townhouse & Condo roofing services Include:
New roofs
Re-roofs
Roof repairs
Roof tear off
Roof maintenance programs
Call Us for Quality Roofing in Vancouver BC
For a new roofing system or roof repairs in the Vancouver BC area, trust the professionals of Crown Roofing LTD. With over 100 years of experience and thousands of successful roofing projects we're the experts in roofing Vancouver homes and businesses. Contact us today at 604-210-6655 or by completing our convenient online form to schedule a free roof evaluation and estimate.